P10 Bus LED-scherm Scrollen Lopend bericht

Functie:
1. Bus LED Display Scherm ondersteuning Enkelvoudig, Serieel, WIFI of GPRS werkend model
2. Led display outdoor p10 ondersteuning multi-displays in geboekte tijd,
3. 10 ft x 12 ft Led-scherm ondersteuning rol bijschrift, real-time uur, programmacodering
4. Downloaden en programma's spelen met draadloos automatisch en handmatig
5.Support USB in enkele werkmethode
6. Automatische aanpassing van de helderheid
7.Opslag is verdeeld in 2 gebieden: vast en tijdelijk
8. Gebruikt in bus buiten en binnen
Product applicatie
• Hoogwaardig buiten full color LED-scherm.
• Schokbestendig ontwerp voor bustoepassing.
• 140/140 graden brede kijkhoek.
• Hoge helderheid (meer dan 6000nit) om de zichtbaarheid van het scherm te garanderen.
• Met GPS-functie.
• Helderheid kan handmatig of automatisch worden aangepast.
• Meerdere communicatiemogelijkheden: 3G / 4G, Wifi , Ethernet, USB.
• Eenvoudig in de bus te monteren.
• Kan rechtstreeks worden gevoed via het 12V- of 24V-voedingssysteem van het voertuig.
• Stabiele prestaties en lange levensduur.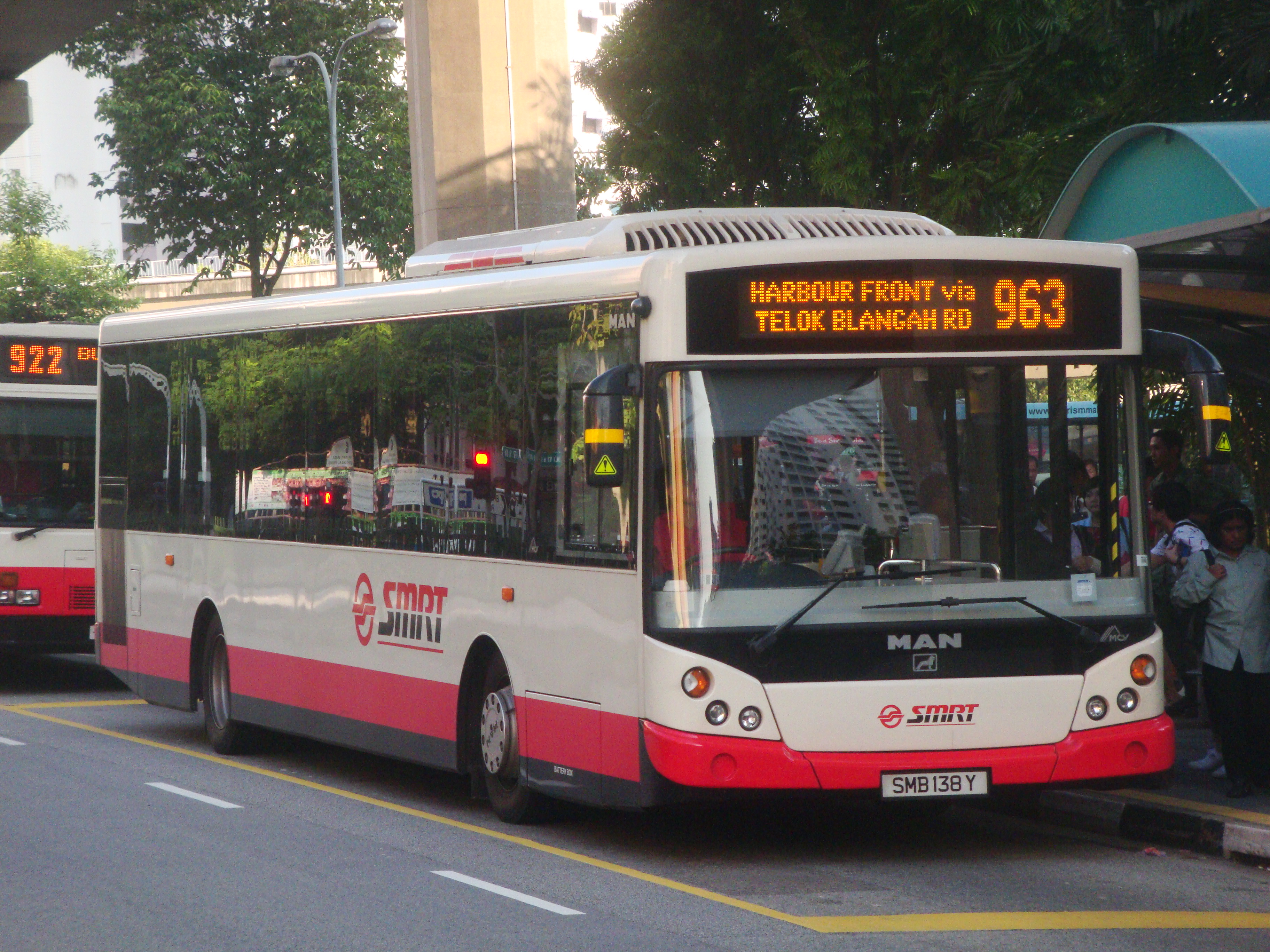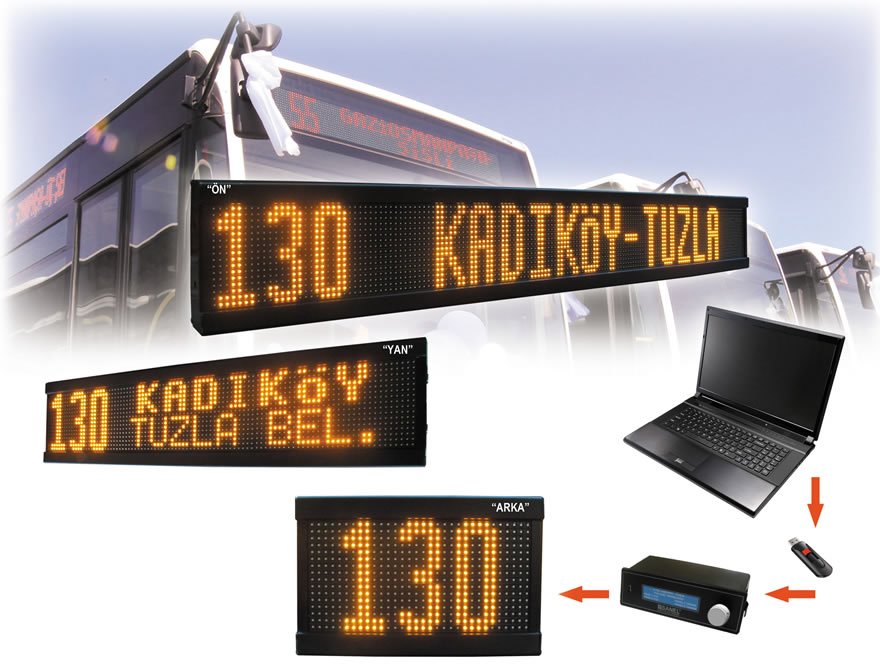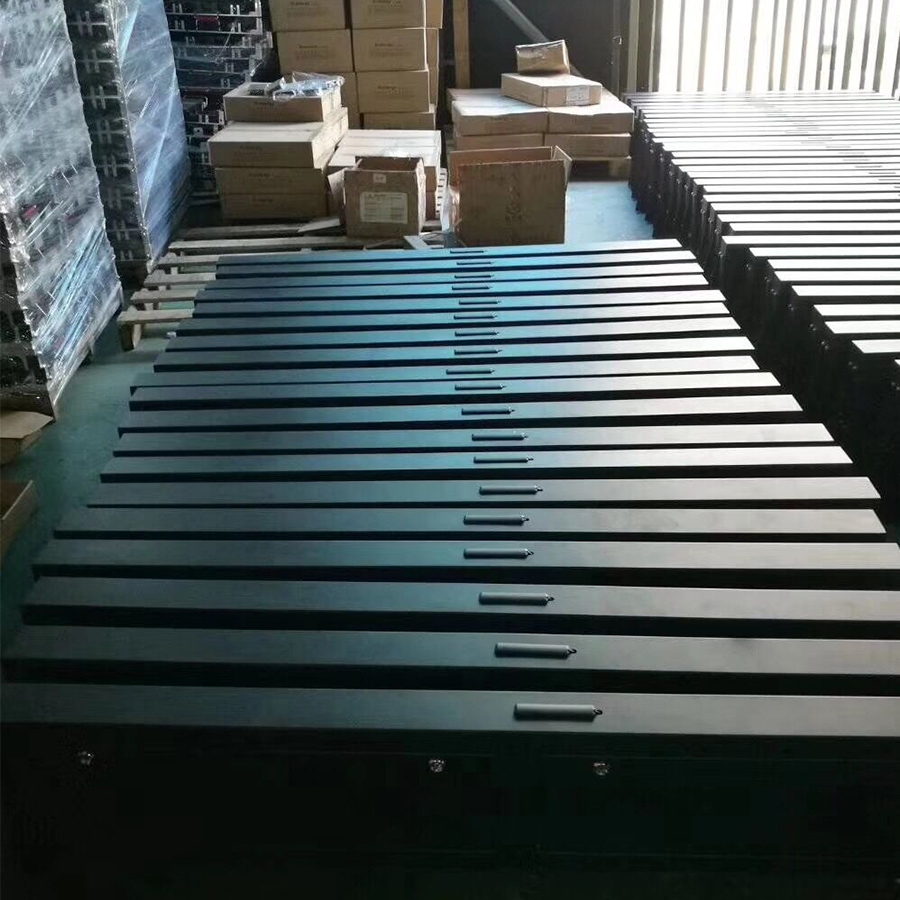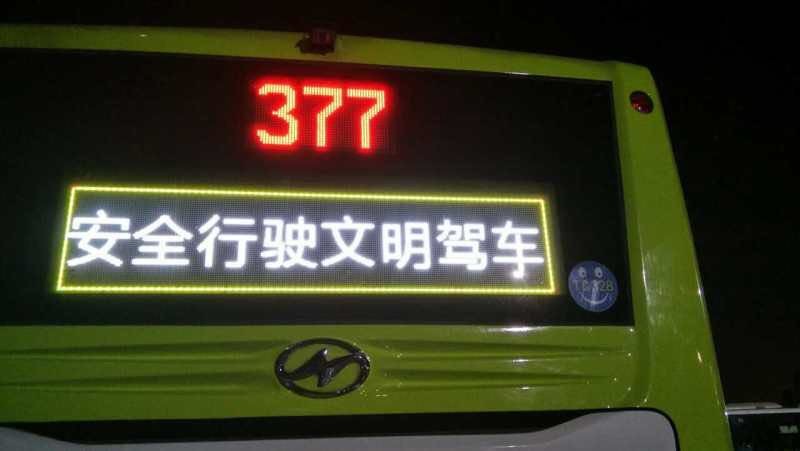 Productparameter
Unit Module
Product Name

RGB Outdoor Advertising p10 Bus Message Led Display

Pixel Pitch

10mm
Module size

320*160mm
Module resolution

32*16dots
Density

10000dot/sqm
Diving method

1/8scan
Led Chip

SMD3535
Pixel configuration

1R1G1B
Cabinet
Cabinet material

Iron
Cabinet size

Customized
Cabinet weight

≥25kg

Main parameter

Best View distance

5-70m

Gray scale

16bits

Refresh Rate

1200HZ

Color temperature

IP65

Color temperature

6500K

View Angle

H:±150 degree V:±120 degree

Colors

>16.7M

Max Consumption

750W/m²

Average Power

250W/m²

Working temperature

- 20℃~+50℃

Driving device

Constant current

Mtbf

10,000Hours

Life span

100,000Hours

Out-of control point

<0.0001
Pakket details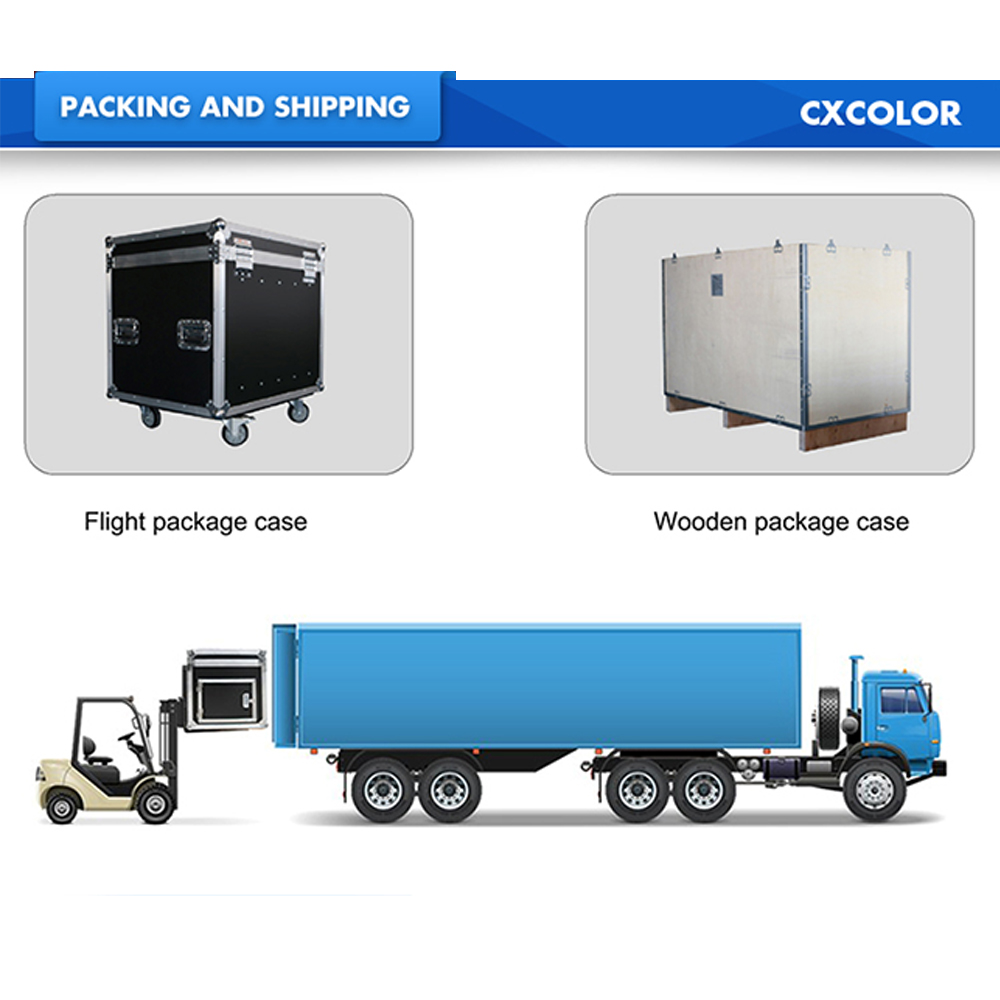 Bedrijfsoverzicht
Shenzhen Cxcolor Optoelectronics co., Ltd. is een beste wereldwijde leverancier van LED-display totaaloplossing, die is gespecialiseerd in de R & A, productie en markt van LED-display en LED-verlichting producten. We zijn uitgerust met volledige series van automatische productielijn, inclusief geavanceerde productieapparatuur en een perfect testapparaat, die een maandelijkse capaciteit van 800 vierkante meter LED-display garanderen.
Ons R & A-team heeft 14% van het totale personeel en de meeste ontwikkelaars met meer dan 8 jaar ervaring in LED-industrie. Hun marktgerichte innovatie behoudt onze leidende positie in deze branche. Kwaliteit is onze bedrijfsfilosofie. We staan ​​erop om een ​​hoge kwaliteit en de beste service te bieden aan onze klant. Onze producten zijn goedgekeurd door CCC, CE, FCC, Rohs en etc. Bovendien worden onze producten geëxporteerd naar overzeese markten in Europese landen en het Midden-Oosten, zoals de VS. , Dubai, Rusland, Zweden, Turkije, Polen, Frankrijk, Israël, Libanon, Spanje enzovoort.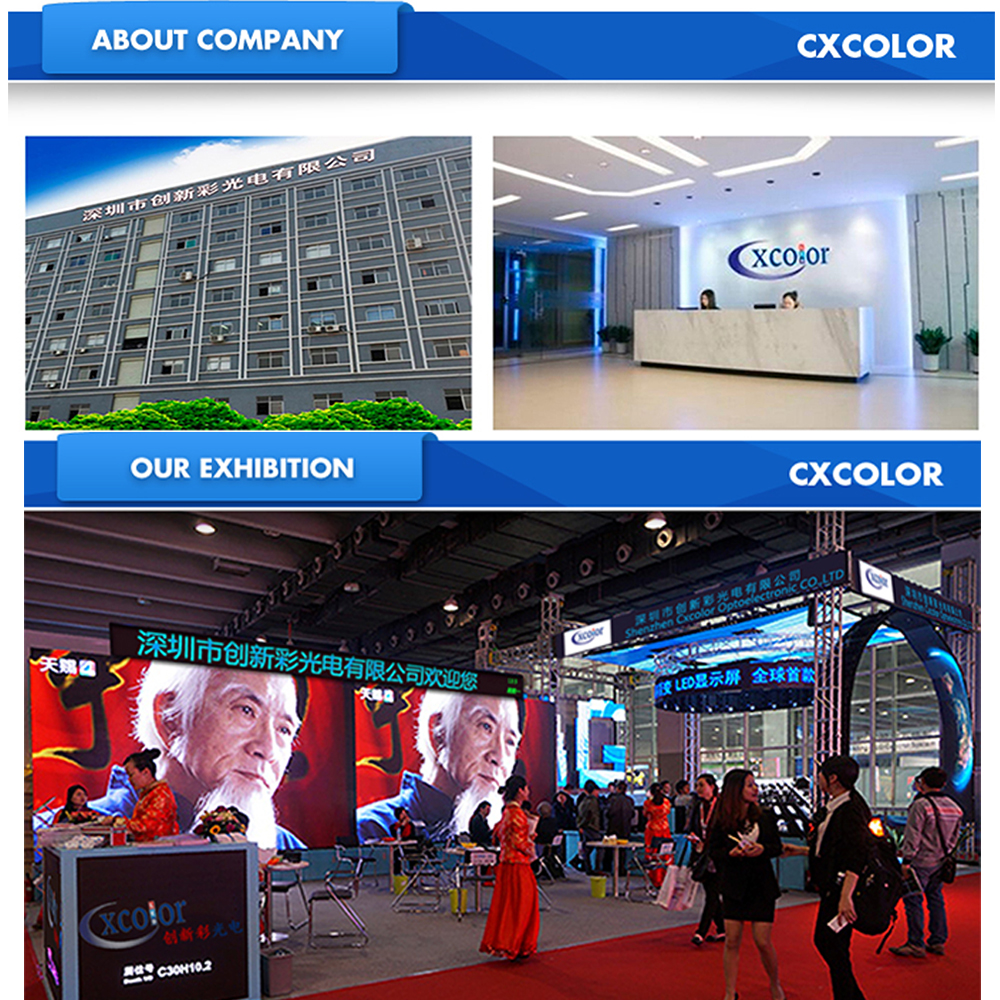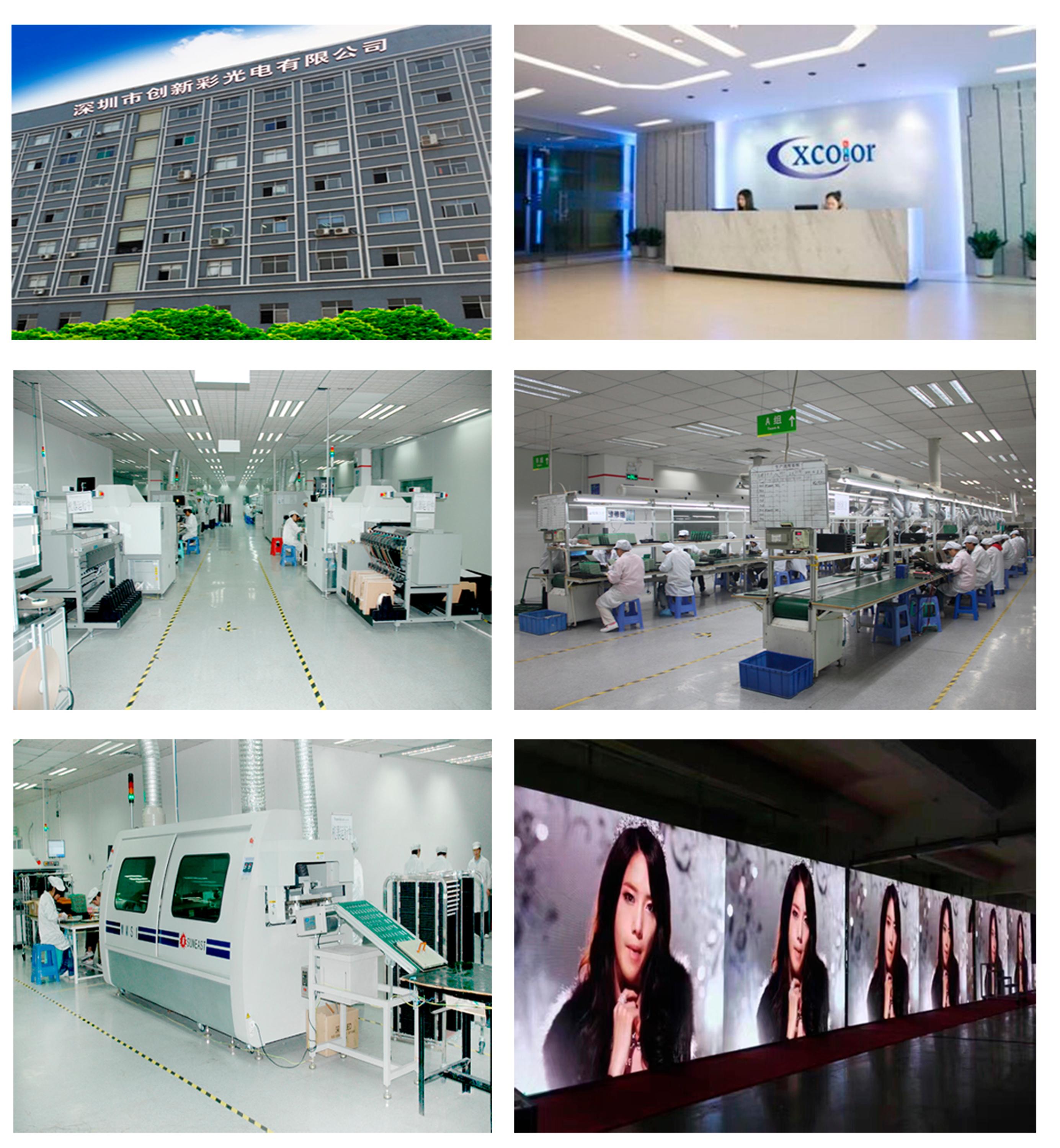 certificaat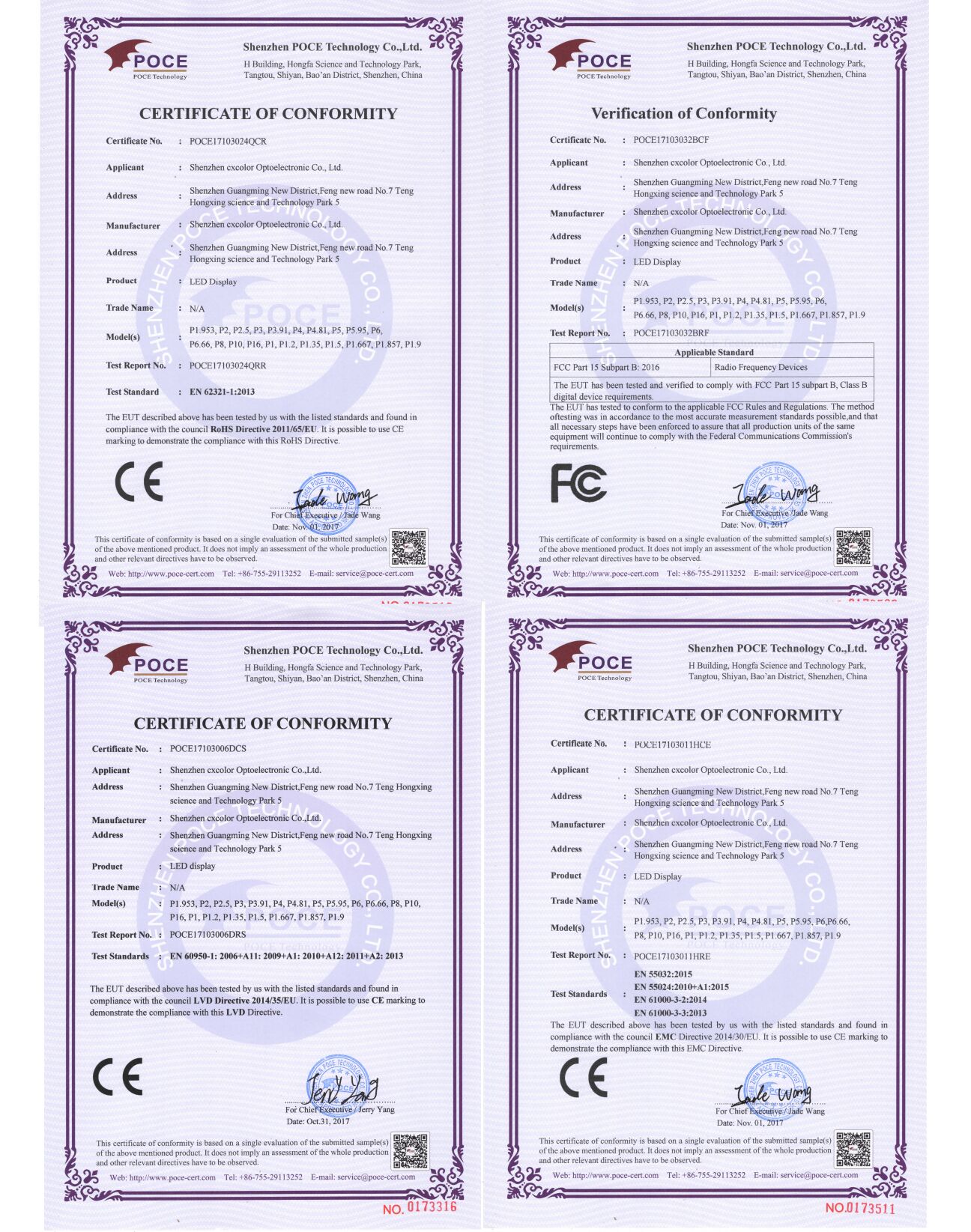 Onze service
We hebben een uitstekend klantenservicesysteem met een goed opgeleid, sterk en bekwaam serviceteam om klanten een uitgebreide pre-sales service, productdiensten en after-sales service te bieden.
Onze klantenservice heeft meer dan een dozijn zeer bekwame en ervaren technische ondersteuningsingenieurs, die allemaal verantwoordelijk zijn voor de technische ondersteuning van alle LED-displayproducten die we over de hele wereld leveren.
We verbeteren voortdurend ons serviceniveau en onze kwaliteit om snel en effectief in te spelen op de behoeften van klanten en hun voordelen en belangen te garanderen.
Indoor P2.5 P3 P4 spuitgieten aluminium verhuur led display Super slanke verhuur
Service Concept
Wij geloven in het nemen van het initiatief, het handhaven van eerlijkheid en betrouwbaarheid, wat betekent dat we snel zullen reageren op vragen van klanten en al het mogelijke zullen doen om te voldoen aan de eisen van klanten.

Service-inhoud
1. 24-uurs hotline-service, inclusief counseling en technische begeleiding.
2. Online service.
3. Storingsonderhoud van LED-panelen.
4. Gratis professionele technische training
5. Betaalde software-upgrade.
6. Garantieservice.
7. Technische technische dienst.
Indoor P2.5 P3 P4 spuitgieten aluminium verhuur led display Super slanke verhuur
Garantieperiode
Elk van onze China Fabrikant Indoor Reclame Led-paneel P2.5 Led scherm Dubai Led Display producten worden geleverd met minimaal twee jaar garantie en levenslang onderhoud

Product Categorie : Bus Led Display